The Church is fully open. Masses are scheduled on Saturdays - 5:30P.M., Sundays - 8:30A.M., Tuesdays & Thursdays - 8:00A.M. Parishioners and visitors should use discretion when not feeling well. Masks continue to be a personal preference per Bishop Tylka, the dispensation to attend Sunday Mass is rescinded as of Palm Sunday, April 10th, 2022. We welcome all back to attending Mass as you feel comfortable.
Message from the Holy See (regarding the Sacrament of Penance & Anointing of the Sick)
WARNING ABOUT RISK ASSUMED BY PARISHIONERS: While our parish staffs will attempt to take appropriate precautions consistent with the advice of public health authorities, parishioners and guests should understand that they assume the risk of contracting COVID-19 anytime they enter a public space since such precautions do not eliminate the risk of infection.
Online Catholic Masses
Mass-Online.org
ewtn.org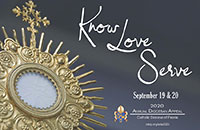 2022 Annual Diocesan Appeal
Your gift to the ADA supports the continued mission of the diocese to not only transform the lives of those in need by bringing the good news of Jesus to them but serve those of us within the church by forming our future. Our 2022 ADA goal is $29,852. If we fall short of our goal, we must make it up out of our general funds. If we exceed the goal, any amount over the goal stays within the parish. If you haven't given your gift, please consider doing so. It's our future that we help set the destiny.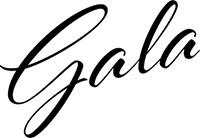 Our Gala was a big success!! A big thank you to everyone that donated, attended, bid & bought the live auction and cash prizes. Find the final results here. While our Sunday collections are down & ADA has a ways to go to meet the goal, the parish leadership is doing everything possible to ensure we remain financially stable as we all try to get through these challenging times.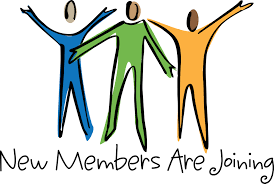 Welcome These New To Our Church
Please pray for these five!! On June 19, Kris Bowers, Rachael Bowers, Will Bowers, Don Morris & Abby DeBaillie became new members of our church. Congratulations!!
Pastoral Plan - Catholic Diocese of Peoria

Since coming to the "Heart of Illinois," Bishop Louis Tylka has experienced firsthand the faith and good works of our priests, religious and laypeople, and he has listened to the people of the Diocese of Peoria. Read more...




We find it hard to find the words to say how glad we are that you are here today. Located in Orion, Illinois, just nine miles south of the Quad City International airport on US150, Mary, Our Lady of Peace is made up of many diverse and talented faith-filled people who try to serve the church and our community through our Christian service.
Please take the time to look and see the many opportunities that are available in our parish. We are a loving and growing parish that seeks to make Jesus alive and present in our church and community.
We invite you to come explore with us what God is saying to you. Come celebrate mass with us and join in a ministry. We would love to have you.
Do you want to learn more? Click here.