New Bible Study – Turning Point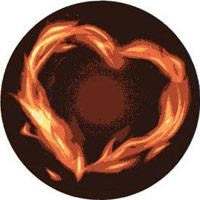 The Turning Point—Welcome to the Gospel of John, a whole new way to encounter Jesus. This is a nine-week Bible Study that will start on Tuesday Feb. 12, 2019 at 7 to 8:15 P.M. or Monday Feb 11, 2019 at 9-10:15 A.M., hosted at Mary Our Lady of Peace. Please sign up to participate in the gathering space or contact Julie Hull 309-737-1393, Kathy Felt 309- 235-1513, Sarah Nedved 309-948-3004 or Jeff DePorter 309-236-8398.
The Turning Point won't just teach you how to understand the Bible better. Through engaging videos, a thought provoking workbook, and an edition of the Gospel of John that reads like your favorite chapter book, this unique nine week study will help you develop a meaningful relation- ship with Jesus. And it's perfect for small groups. Invite a few of your family members or friends to journey through the Turning Point with you.